Healthy Pesto and Chicken Salad
If you've been a little burned out by all the prepared meals I've been sharing here, you're in for a treat with today's
Healthy Pesto and Chicken Salad
recipe from Morgan of
Morganize with Me
. She's a girl after my own heart with a passion for health, exercise, organizing, and of course, her family (they have three adorable youngsters) and are currently living abroad. That she lists "Target, pedicures, books you can't put down, and happy tears" as some of her favorite things makes me adore her even more. I hope you like this healthy pesto and chicken salad. I told Morgan I've never made pesto before, but this makes me want to give it a go! And chicken for added protein? Perfect!
________________
I'm really thrilled to be here today and to share a yummy recipe with you! I'm also so happy that spring time is here. The fact that I am able to start wearing my flip-flops again just makes me giddy.
Do you know what also makes me giddy? Being able to just toss a salad on the table for dinner. Especially if it falls into the category of being a "one dish" salad. (Meaning I don't have to make other sides.) This Healthy Pesto and Chicken Salad is the perfect example of a "one dish" salad. It is packed with protein and veggies and topped off with a homemade pesto dressing.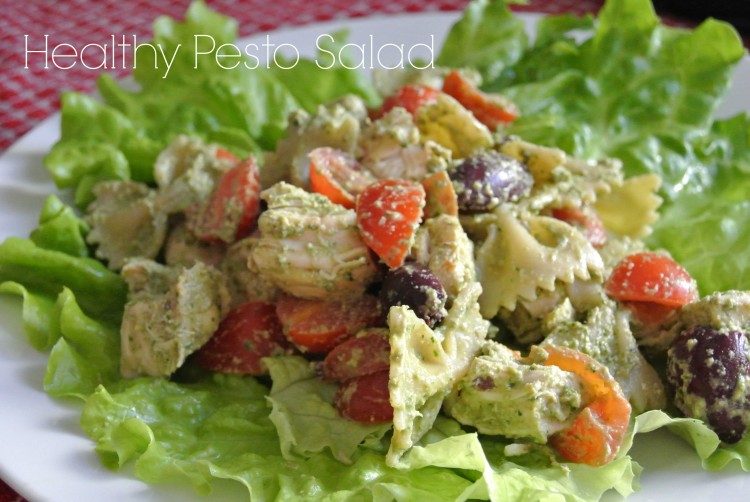 This simple salad is a recipe that you can whip up ahead of time and have waiting for you when you roll in at the end of the day. (Just keep the lettuce and pesto dressing separate from the pasta mixture. Then toss and serve together when you are ready for meal time.)
Healthy Pesto & Chicken Salad
Serves up to eight salad lovers.
Pesto
2 cups basil leaves
1 cup parsley leaves
6 tablespoons chopped walnuts (toasted)
3 tablespoons olive oil
2 tablespoons white wine vinegar
1 teaspoon salt
2 garlic cloves
Combine all of the pesto ingredients in a food processor; pulse 5-6 times or until finely minced. Set aside.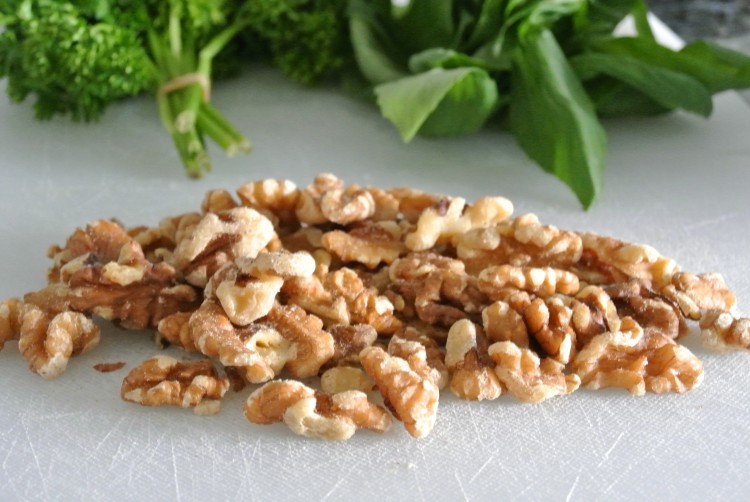 Pasta
4 cups cubed cooked skinless, boneless chicken breast
3 cups uncooked bow tie pasta
2 cups quartered cherry tomatoes
4 tablespoons chopped pitted kalamata olives
8-12 curly leaf lettuce leaves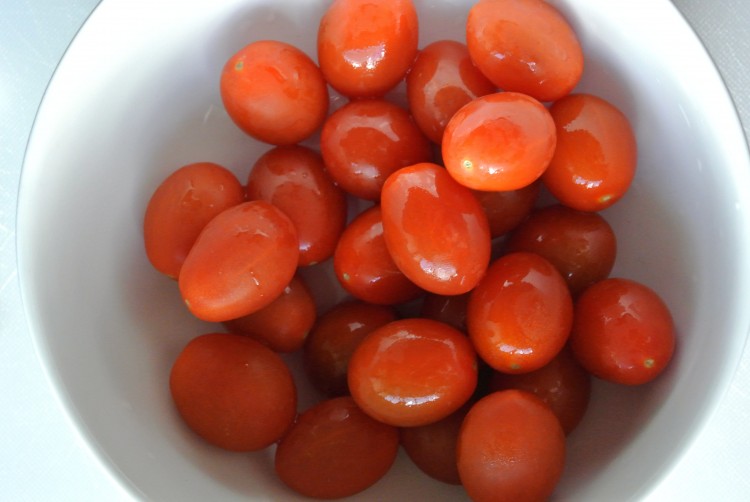 Cook pasta according to package instructions, drain and rinse with cold water.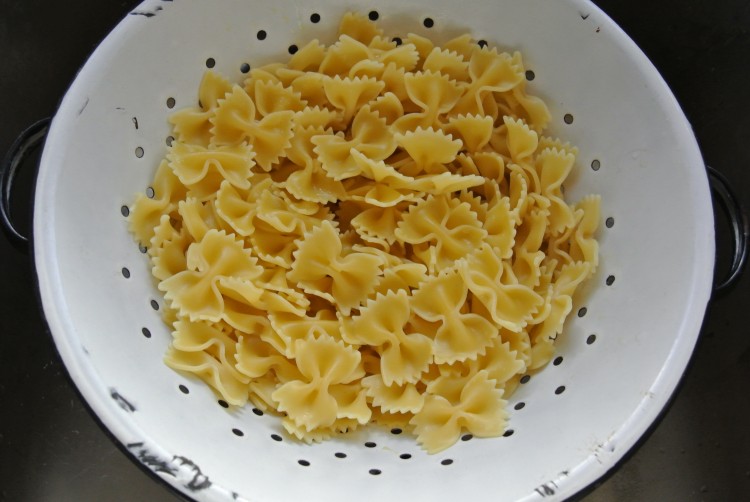 Combine (cooled) pasta, chicken, tomatoes, and olives in a large bowl. Add pesto to pasta mixture, tossing gently to coat.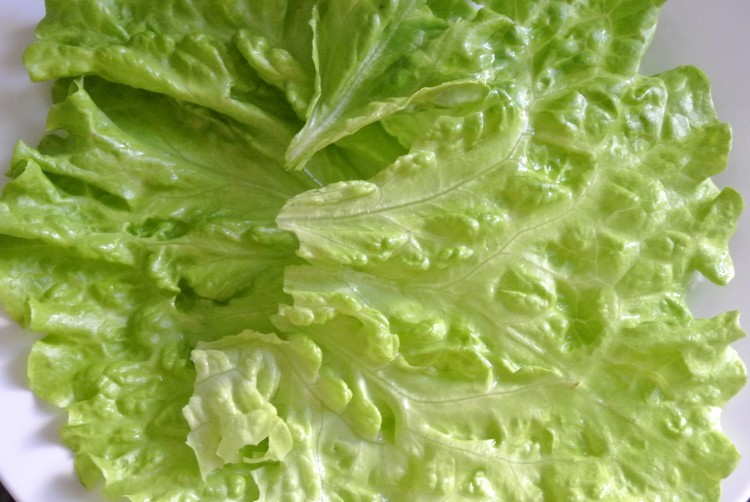 Then place 1-2 lettuce leaves on each plate and top each serving with pasta mixture.



Toss this delicious salad on the table and you can say; "Dinner is done!"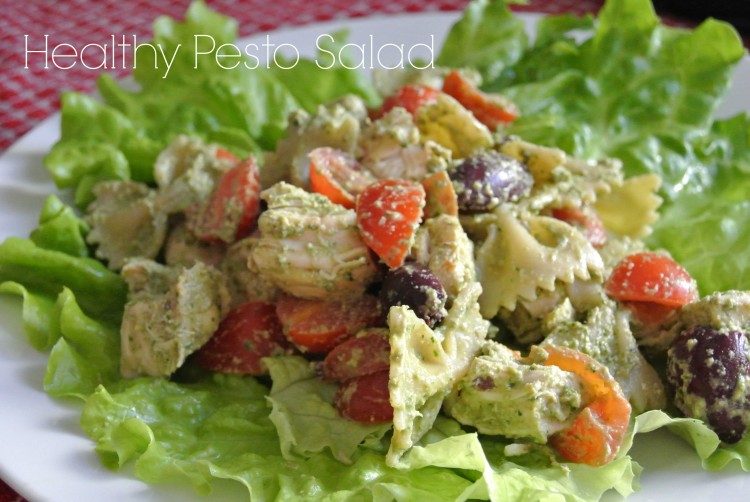 Also if you prefer gluten-free just omit the pasta and replace with a gluten-free pasta, such as a quinoa. And if your kids aren't interested in the lettuce – just serve them the pasta portion.
Are you a fan of salad like me? How about flip-flops?
Enjoy your spring!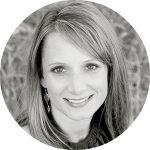 Morgan is the energetic and motivated, but also realistic girl, behind Morganize with Me. She
specializes in
Personal Organizing and Personal Training. Her mission is to share tried and true techniques that she hopes will encourage her readers and clients as they focus on their health and homes. She believes in simplifying, prioritizing, and measuring progress one day at a time.
Keep in touch with Morgan here: